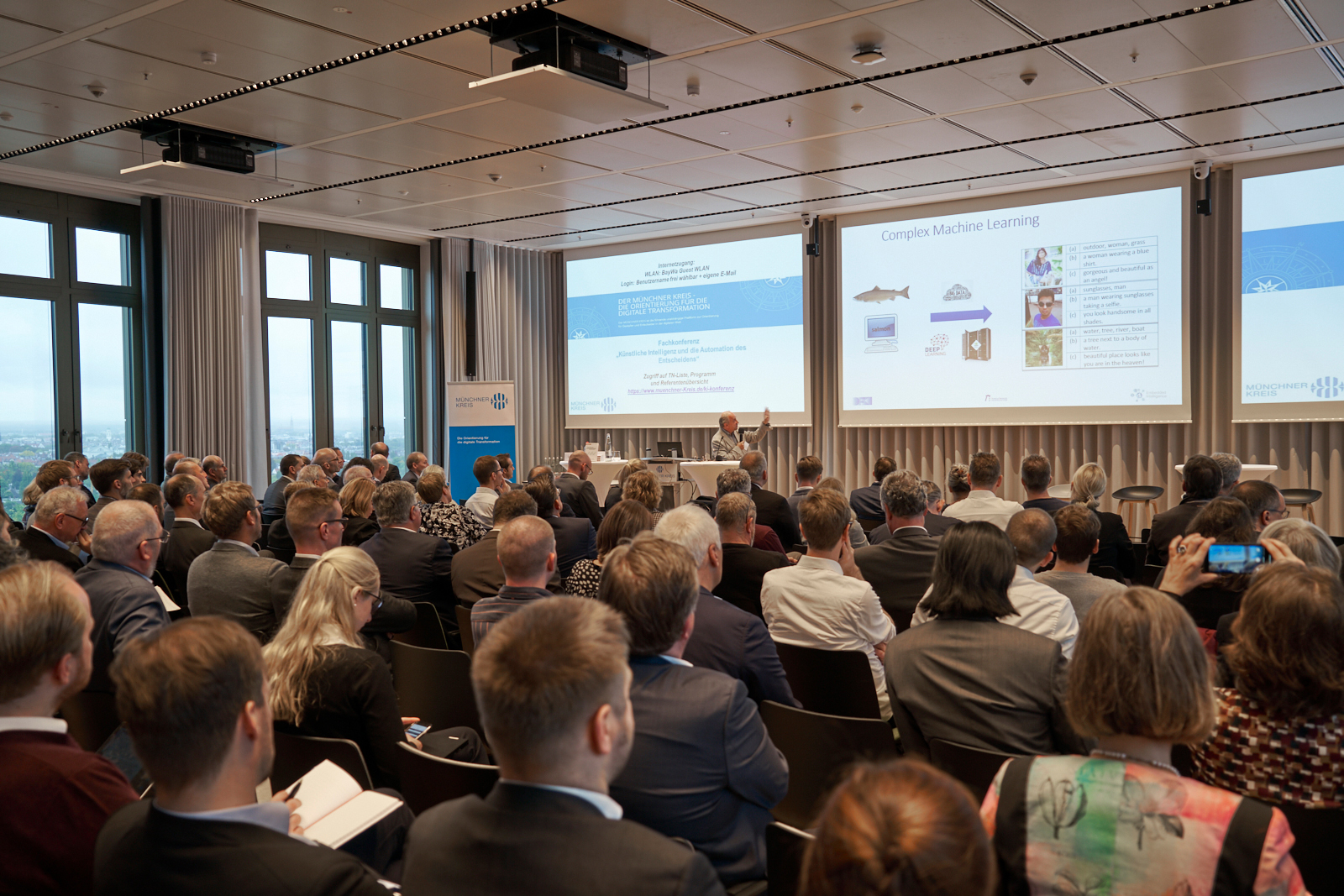 Date
07.Jul.2022
Expired!
Conference "KI-Technologien und Medienunternehmen"
Artificial intelligence (AI) presents itself as an omnipresent topic not only in the media, but also in the media houses. Due to the rapid developments in this area, more and more fields of application are emerging: Be it in the form of so-called "robo-journalists" in the production of media content or in the form of smart speakers as new outlets for the distribution of media content – the fields of application are broad. As part of the conference on "Artificial Intelligence and Media Companies", experts and representatives of media companies will report on the potentials and challenges of these applications of AI. However, the social implications of these developments should not be neglected.The conference is thus divided into three structural components in order to comprehensively shed light on the overarching topic: AI in the production of media content, AI in the distribution of media content and the social effects of these developments.
Each of these blocks includes two to three lectures by experts in the field. Each round of keynote speeches is followed by a panel discussion, such as on the topic of "Human-Machine Teamwork in the Media Industry". As part of these discussions, the audience – after a long period of online lectures – should also be actively involved again in order to enable a lively exchange.
The  conference is aimed at experts and executives in the media sector, both from practical, academic and regulatory circles as well as interested members of the MÜNCHNER KREIS from other industries.
In addition, two current, polarizing topics, specifically "AI in the media industry: from media design and content distribution to the creation of virtual worlds" and "Automatic text generation: Strong AI with weaknesses in application?", will be addressed in two keynotes in order to give a holistic picture of current trends and phenomena in the media industry.
Veranstaltungsformat:

Präsenz

Veranstaltungsort:

Funkhaus des Bayerischen Rundfunks Rundfunkpl. 1, 80335 München