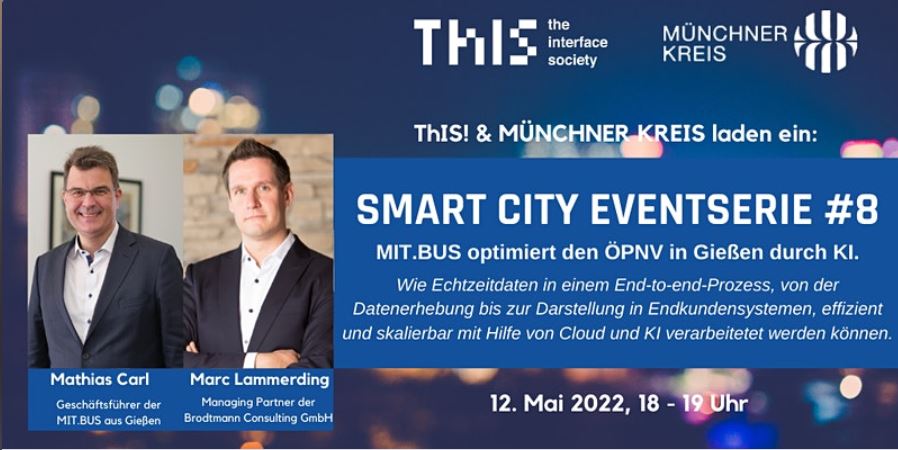 Date
12.May.2022
Expired!
Smart City Series #8
MIT.BUS optimizes public transport in Gießen through KI.
On May 12 at 6 p.m., a lecture will be held as part of the online event series "Smart City Event Series" with Mathias Carl, Managing Director of MIT.BUS from Giessen, and Marc Lammerding, Managing Partner of Brodtmann Consulting GmbH. Participants will gain insight into the approach, the technology used and the scientific approach to how real-time data can be processed efficiently and scalably in an end-to-end process from data collection to display in end-customer systems with the help of cloud systems and the use of AI.
Veranstaltungsformat:

Online